Contributed by Patrick Shramm, Product Manager for Fab-pHast
We are pleased to announce a new set of tools to rapidly screen antibodies, Fab-pHast conjugates. The ATS pHAST product line provides the FASTEST results in quantitative testing of your antibody's specific-binding and internalization. Fab-pHast contains a pH-dependent fluorescent reporter that increases intensity in acidic surroundings, such as the environment inside a cell. You just mix the Fab-pHast with your antibody, add to cells, and in less than 24 hours you have illuminated your lead antibody candidates!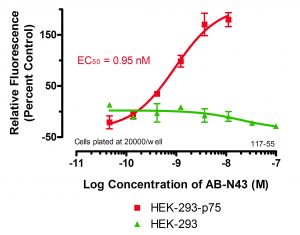 When ordering, be sure to choose the appropriate species for your primary antibody. These products are designed to provide an EC50 by way of a fluorescence-detecting plate reader. Your best candidates reach maximum intensity overnight, but you can make quantitative decisions in just a few hours.  Other applications include qualitative visualization under a fluorescent microscope or analysis via flow cytometry.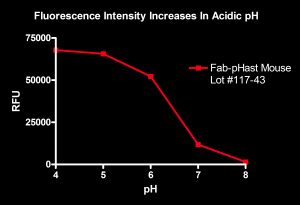 Questions? Ask the Product Manager.