Targeted SAP conjugates are powerful and specific lesioning agents used in the technique known as Molecular Surgery.
The ribosome-inactivating protein, saporin (from the seeds of the plant, Saponaria officinalis) is bound to a targeting agent (anything that is recognized on the cell surface and internalized).
The targeted conjugate is administered to cells (in vitro or in vivo). The targeting agent seeks out and binds to its target on the cell surface.
The conjugate is internalized, saporin breaks away from the targeting agent, and inactivates the ribosomes which causes protein inhibition and, ultimately, cell death.
Cells that do not have the cell surface marker are not affected.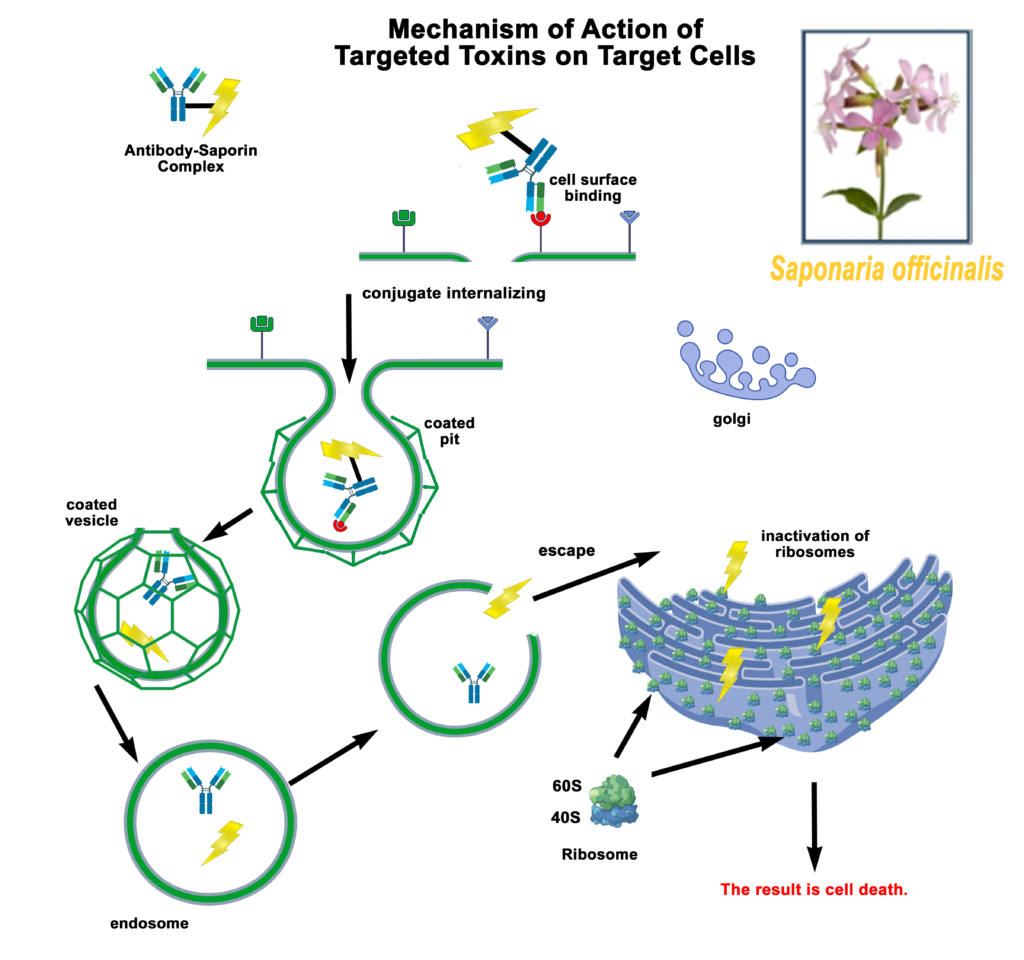 View a complete listing here.