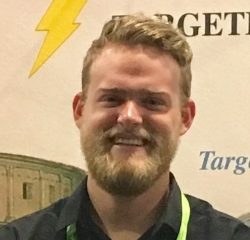 p75NTR research tools – Buy One Get 75% off a Second Item
Mouse, rat and various mammalian species; that's what you can target with our selection of low affinity nerve growth factor receptor (p75NTR)-specific products.
p75 is expressed in various parts of the brain, notably in the basal forebrain by cholinergic neurons.
Enter p75Q4 at checkout for this online only offer.  Please note that your pricing will be updated and confirmed once you submit your order.
Buy a p75 product from the list below and get 75% off the second item (equal or lesser value).
Choose from the following products:
Antibodies (Tagged and Untagged)

Targeted Toxins
Patrick Shramm,
Product Manager
NOTE:  You will not see a discount in pricing at checkout, but correct pricing will be confirmed after you submit your order.