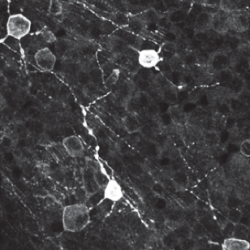 When you order a vial of any of our opsin products, such as any of our Melanopsin antibodies or the corresponding targeted toxin, we will double your order at no additional charge.  Just enter coupon code MELbogo at checkout.
Choose from the following products:
Melanopsin-SAP [IT-44], [KIT-44]
Melanopsin Rabbit Polyclonal [AB-N38]
Melanopsin Rabbit Polyclonal, affinity-purified [AB-N39]
RGR-opsin Rabbit Polyclonal [AB-N45]
Please let us know if we can answer any questions about this promotion or any of our opsin-targeted products.
Expires 30 November, 2018