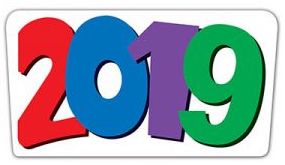 Online orders only, enter FebruaryBlast to receive one vial or kit free when you purchase one vial or kit of featured products.
Add both products to the shopping cart and the second product (equal or lesser value) will be credited by confirmation email.
Choose from the following products:
Anti-DBH-SAP [IT-03], [KIT-03] 
NOTE:  You may not see a discount in pricing at checkout, but correct pricing will be confirmed after you submit your order. 
---
Recent Publications using featured products:
192-IgG-SAP
Co-Treatment with Rivastigmine and Idalopirdine Reduces the Propensity for Falls in a Rat Model of Falls in Parkinson's Disease. Koshy Cherian A, Kucinski A, Wu R, de Jong IEM, & Sarter MA-Ohoo. (2019). Psychopharmacology (Berl), [Epub ahead of print].
Objective: The authors used a longer and more taxing rotating beam apparatus to determine the potential therapeutic efficacy of idalopirdine when combined with  rivastigmine.
Dose: Basal forebrain cholinergic neurons situated in the nucleus basalis and substantia innominata were targeted with 192-IgG-SAP in aCSF infused bilaterally (200 ng/μL; 0.8 μL/hemisphere.)
mu p75-SAP
Central Cholinergic Neuronal Degeneration Promotes the Development of Postoperative Cognitive Dysfunction.
Xu H, Chen L, Zhang X, Jiang X, Tian W, Yu W, Wang X, Tian J, & Su D. (2019). Lab Invest [Epub ahead of print] 10.1038/s41374-018-0174-9.
Dose: 1 microliter of mu-p75-SAP at a concentration of 0.8 μg/μl was injected into the lateral ventricles.
Anti-DBH-SAP
Ablation of Brainstem C1 Neurons Improves Cardiac Function in Volume Overload Heart Failure.
Andrade DC et al. (2019). Clin Sci, [Epub ahead of print] CS20180589.
Summary: RVLM-C1 neurons were selectively ablated using Anti-DβH-SAP and measures of cardiacautonomictone, function, and arrhythmia incidence were evaluated.  Cardiac autonomic imbalance, arrhythmogenesis and cardiac dysfunction were present in HF rats and improved after Anti-DβH-SAP treatment.