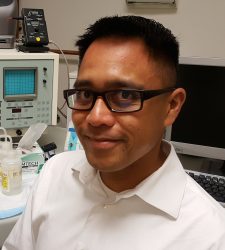 In Vivo Targeting with YOUR Antibody
Super Streptavidin-ZAP Summer Savings at ATS!  Order any Streptavidin-ZAP Antibody Kit [KIT-27-A] and receive TWO TIMES the amount of Streptavidin-ZAP product in the kit.  These kits include BiGg-SAP control conjugate making it perfect for in vivo studies.
Just choose the size and species your targeting antibody was raised in and enter Promo Code INVIVOZAP when you place your ONLINE ORDER.
For example, if the 25-mcg size of KIT-27-A is your favorite, you will receive an extra 25-mcg vial of Streptavidin-ZAP at no extra charge.  Order the 100-mcg size and receive an extra 100-mcg vial of Streptavidin-ZAP — a total of 200 mcg!
Choose your Streptavidin-ZAP kit HERE!
Expires 30 September, 2017
Leonardo Ancheta
Product Manager
For translations to other languages, click here.