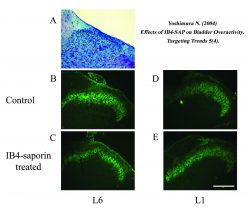 Recombinant IB4 Products – BOGO
Online orders only, enter IB4-2018 to receive one vial or kit free when you purchase one vial or kit of any recombinant Isolectin B4 (IB4) products.
Add both products to the shopping cart and the second product (equal or lesser value) will be credited by confirmation email.
Choose from the following products:
rIB4-SAP Kit [IT-10; KIT-10]
rIB4 [PR-02]
NOTE:  You may not see a discount in pricing at checkout, but correct pricing will be confirmed after you submit your order.