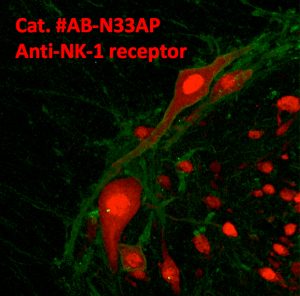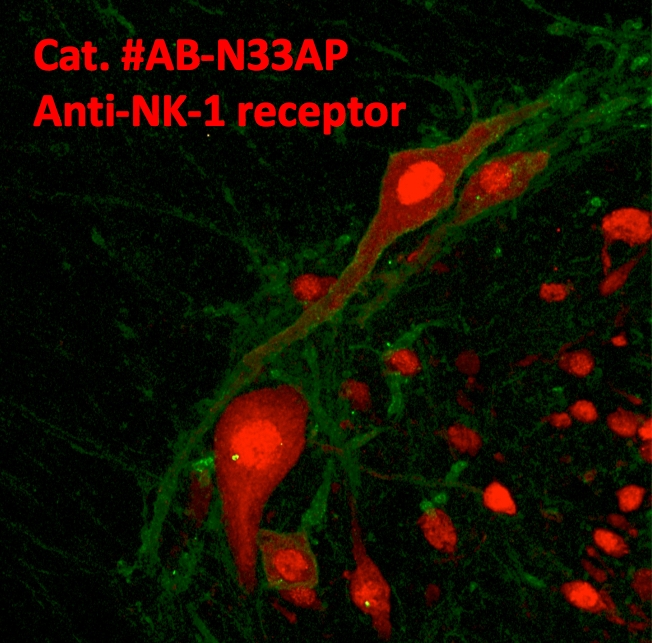 The antibody AB-N33AP recognizes the NK-1 receptor. The NK-1R, also known as the Substance P receptor, plays a significant role in pain and inflammation.
This antibody recognizes the NK-1 receptor in rat, dog and human.
For a limited time only:
Save 30% on purchase of this validated antibody. Check out the references!
Enter coupon code NK1RBogo at checkout.
Your discount will be applied and confirmed via email.
Substance P receptor (NK-1R) [AB-N33AP]
Please let us know if we can answer any questions about this promotion or any of our antibodies.
Expires 30 November, 2019