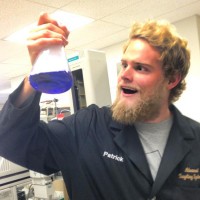 ZAP Antibody Screening Kits
Energize your antibody screening with ZAP kits.  Order any ZAP Internalization kit and receive TWO TIMES the amount of ZAP product in the kit.
Just enter with Promo Code ZAP2.0 when you place your ONLINE ORDER.
For example, if KIT-22-Z4 is your favorite Hum-ZAP product, you will receive an extra 100-mcg vial of Hum-ZAP at no extra charge.
The free vial will not be shown in your shopping cart online, however your confirmation email will reflect the applied promo.
Choose your ZAP kit HERE!
     Expires June 30, 2017
Patrick Shramm
Product Manager