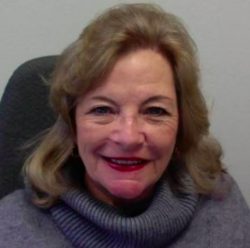 Research Validation with Controls
Ready to Publish?  ATS is helping you validate your research with targeted toxins.  Now all our 25-mcg saporin conjugates come with controls!
To celebrate this improvement, we are offering an additional 25-mcg aliquot of the targeted toxin with each new order.
For example:  Order a 192-IgG-SAP kit in the 25-mcg size (KIT-01-25) and you will receive 192-IgG-SAP (Cat. #IT-01) plus Mouse IgG-SAP (Cat. #IT-18) and NGFr (192-IgG, p75) Mouse Monoclonal (Cat. #AB-N43).
When ordering online enter promo code IMPROVED and you will receive an additional 25-mcg vial of the targeted toxin (in the example above, that would be an additional vial of 192-IgG-SAP)!
Your shopping cart will not reflect the additional amount, but you will receive an order confirmation email with the correct totals.
Expires June 30, 2017
Denise Higgins, President