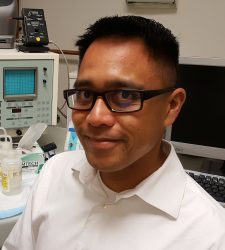 More Saporin Conjugate for Free
Give your project an extra boost with up to 50% extra targeted conjugate when you purchase any Saporin conjugate (ZAP and BETA products excluded).
•    An extra 25 mcg with every 100 mcg purchase. –OR–
•    An extra 100 mcg with every 250 mcg purchase. –OR–
•    For those large-scale projects, an extra 500 mcg with every 1000 mcg purchase.
When ordering online, enter the promo code BONUSIT to receive the extra material.
Your shopping cart will not reflect the additional amount, but you will receive an order confirmation email with the correct totals.
   Expires June 30, 2017
Leonardo Ancheta
Product Manager